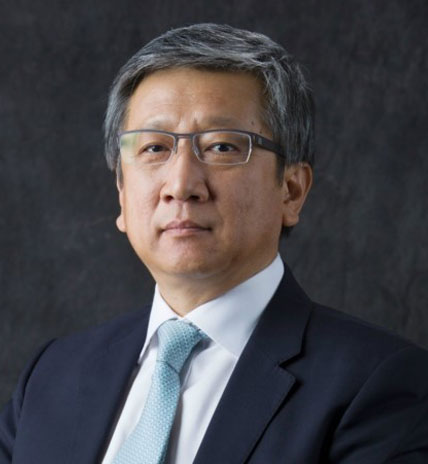 Lingchen Pu

Beijing

Member of PRC Bar

Partner

Practices:

WTO Law and Trade Remedies, International Trade & Compliance, International Investment
Tel:

86 10 8587 0068

Fax:

86 10 8587 0079

Email:

lingchen.pu@chancebridge.com
Areas of Practice
Pu Lingchen has outstanding professional competence in the fields of WTO law, anti-dumping law, safeguard measure law, countervailing law, customs law, GSP, competition law and investment law. Over the past 30 years, Mr. Pu has handled over 100 cases.
Mr. Pu has been selected as a band 1 trade law recommended lawyer by Chambers for many years; he has been selected as the best trade law thought leader in the Asia-Pacific region by Who's Who Legal. Mr. Pu has been hired as a visiting professor by the Faculty of Law of the Katholieke Universiteit Leuven and the Faculty of Political Science and Law of Antwerp, and taught in Southwest Political Science and Law and Peking University Law School and served as an extracurricular tutor. In 2007, he authored a book (400,000 words) "The EU Anti-dumping Law: Guidance on Procedures, Technique for Response and Strategy for Representation" published by the Law Press China, which was well received by the college and the legal circle.
Education background
Salzburg, Diploma in American Legal System
EU Commission DG 21, Diploma in European Law
Free University of Brussel, LLM
China University of Political Science and Law, Bachelor of Law
University of International Business & Economy, BA. Economics
Work Experience
1984-1987, Teaching Law at the University of International Business and Economics     
1989-2001, Senior Associate, Of Counsel in Oppenheimer Wolff & Donnelly (USA), Eversheds (UK), Loeff Claeys Verbeke (Netherlands Belgium Luxembourg)
2002-2007, Partner in Belgium Pu & Associates
2007-2021, Partner in Beijing Zhonglun Law Firm
From 2021 to Now, Partner in Chance Bridge
Language
Chinese, English
WTO Dispute Settlement Proceedings
Acting for the Chinese Government as a party or a third party to participate in a variety of WTO Dispute Settlement Proceedings (European Union — Anti-Dumping Measures on Certain Footwear from China DS405; European Union — Measures Affecting Tariff Concessions on Certain Poultry Meat Products DS492; United States — Measures Affecting the Importation of Animals, Meat and Other Animal Products from Argentina DS447; Australia — Certain Measures Concerning Trademarks, Geographical Indications and Other Plain Packaging Requirements Applicable to Tobacco Products and Packaging DS434, DS435, DS441, DS458, DS467; European Union — Anti-Dumping Measures on Biodiesel from Argentina DS473; United States — Anti-Dumping Measures on Certain Shrimp from Viet Nam DS429).
Countervailing Investigation case
Acting for Chinese Government and Enterprises in responding to the investigations initiated by the European Union, the United States, Canada, Egypt and South Africa.
Trade Remedies cases
Acting for Chinese enterprises and Industry Associations in responding to the Anti-Dumping Investigation, Countervailing Investigation, Safeguard Measures and related Administrative Review procedures, including European Union, United States, Canada, Australia, Japan, South Korea, India, Turkey, Pakistan, Indonesia, Vietnam, Thailand, Malaysia, Eurasian Economic Union, Brazil, Mexico, Argentina, South Africa, Egypt, GCC, Taiwan.
Trading Compliance
Providing Legal Opinions on Trading Compliance for Huawei, Sinopec Group, China Minmetals Corporation
Providing Legal Opinions on Economic Sanctions for one Oil Refining enterprise in Shandong
Research on Legal Issues of TPP-State-owned Enterprises for China Unicom
Court Proceeding
Acting for Chinese enterprises to bring suits in General Court of European Union and Court of Justice of European Union, and getting favored judgements for Chinese enterprises
Rewards
The Asia Legal

Awards 2019 Asian International Trade Law Annual Award (be the only Chinese lawyer who is selected)

WWL

Thought leaders 2016-2021 Top 3 International Trade Lawyers (be the only Chinese lawyer who is selected)

The LEGAL500

2018- WTO Law/International Trade Leading lawyer

Chambers & Partners

Brand 1 Lawyer

Chambers & Partners

comments: Mr Lingchen Pu has always been recognized as an "excellent top lawyer" in the investigation of trade remedies on the exports to the EU
2016  Asia-Pacific Guide,

Chambers & Partners

  "Leading lawyer"
2016

Legal 500 Asia pacific

"Specially Recommended lawyer"
2016

Asialaw Profiles

Recommended Lawyer
Social Position
Part-time Postgraduate Tutors, the Law School of Southwest University of Political Science & Law;
Part-time Postgraduate Tutors, the Law School of Peking University;
Distinguished Professor, Renmin University of China;
Selected Lawyer,  Trade Remedy Investigation Bureau of the Ministry of Commerce, Department of Treaty and Law;
Invited Experts, China Going Global Think-Tank;
Guest Professor, University of International Business and Economics;