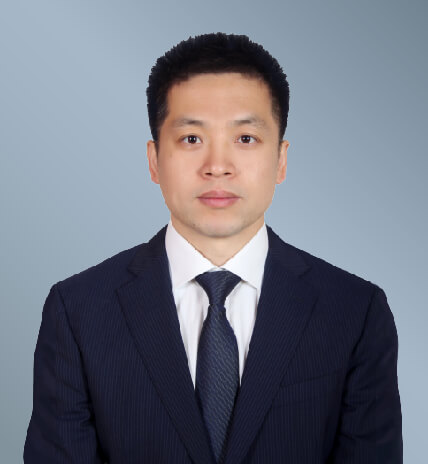 Haien Shen

Beijing

Consultant

Practices:

Dispute Resolution, Litigation Arbitration of Civil and Economic Dispute
Tel:

8610 8587 0068

Fax:

8610 8587 0079

Email:

shenhaien@chancebridge.com
Practice Areas and Experience
Haien Shen obtained a J.D. in Tsinghua University. His practice focuses on litigation and arbitration of civil and economic disputes. Mr. Shen serves as perennial legal counsel for the Ministry of Culture and Tourism of the People's Republic of China and several companies. He has accumulated rich experience in the company's perennial legal counsel and construction projects, legal risk prevention and agency services in relation to contracts, tort, companies and other related litigations.

Education background
Institute of Law, Chinese Academy of Social Sciences, Law Post-doctoral Study, 2011
Graduated from Tsinghua University School of Law with a J.D in 2007
Graduated from Sichuan Academy of Social Sciences with a LLM degree in 2004
Graduated from Northwest University of Political Science and Law with a Bachelor of Law degree in 2001

Work Experience
Mr. Shen is an associate professor of the Civil, Commercial Economic Law School, CUPL, He used to work in the policy and regulations department of the China National Tourism Administration and served as a visiting scholar at the Law School of University of Freiburg in Germany and the law school of the University of Oregon in the United States. Before joining Chance Bridge Law Firm, he worked as a lawyer in a law firm in Beijing for many years.

Working Language
Mandarin, English, German
Recent Cases
Arbitration Case of the Dispute over the Newly Increased Capital of a New Third Board Listed Company
Case of the Second Instance of Gansu Provincial Court for Construction Project Contract of _ State-owned Construction Engineering Company
Personal Injury Compensation Case for the Travel Contract of an International Travel Agency
Divorce Dispute Case of the Senior Executive of _ Listed Company
Labor Dispute Case of the Executives of _ State-owned Bank
Social Activities
Members of the China Behavior-law Association
Secretary General of Beijing Municipal Commission of Tourism Development
Deputy Secretary-General of Tourism Law Research Association of Beijing Law Society
Supervisor of Beijing Municipal Property Law Research Council
Director of Beijing Comparative Law Research Council
Major Publications
The Reform of the Chinese Intellectual Property Trial System, Global Journal of Comparative Law 2016 Vol.5
Power in Private Law: A New Development of the Theory of Formation Rights (Beijing University Press, 2011);
Students' Injury, Guardians' Liability and Violation of Safety Guarantee Obligations (China Legal Affairs Press, April, 2010)
Review of the China Tourism Law (Tourism Education Press, 2014)
"On the Basis of Marketable Securities for Asset Securitization", No.2, 2005, China Legal Science Issue)
"Expenses Not Actually Incurred in the Tourism Contract and the Calculation Thereof" (Issue No. 6 of Law Science Magazine, 2011)
Interpretation and Comment on the System of "Civil Juristic Acts" under the General Rules of the Civil Law (No.9, 2017, Journal of Law Application)
Responsibilities of Tour Operators for Transferring Groups: A German Law Perspective (Journal of Soochow University (Educational Science Edition), No. 1, 2017