Chance Bridge Partners is honored to announce today that Robert Lewis has joined our firm as a Senior International Consultant. Sara Yu and Adam Channer, who had previously worked with Mr. Lewis at Zhong Lun, have also joined Chance Bridge as Senior Associate and International Associate, respectively.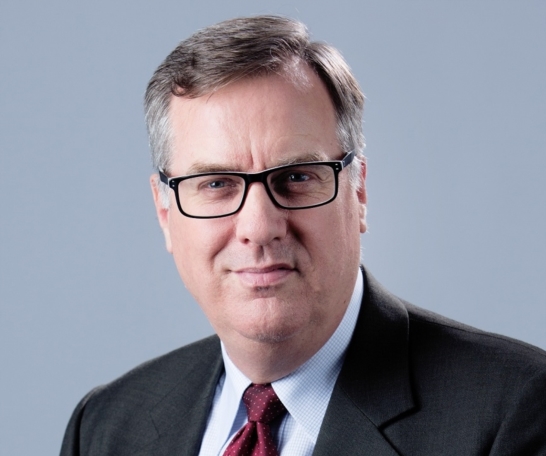 At the same time, Chance Bridge has entered into a strategic cooperation agreement with docQbot, the legal tech platform co-founded by Mr. Lewis. docQbot provides a suite of bilingual automated contract drafting and review tools as well as other systematized solutions for various categories of legal operations. These non-exclusive cooperation arrangements will allow docQbot to have a testing environment to prove up new solutions and at the same time give Chance Bridge access to the full suite of docQbot's cutting-edge legal tech solutions.
Mr. Lewis, who has worked in China at top US, UK and Chinese law firms for almost 30 years, was one of the first senior foreign lawyers to move from a major international law firm to a leading Chinese law firm. He spent the last 10 years as senior international counsel at Zhong Lun in Beijing.
The move to Chance Bridge represents a homecoming of sorts for Mr. Lewis. While serving as the managing partner of the Beijing office of Lovells (now Hogan Lovells), he led the formation of the Sino-Global Legal Alliance (SGLA) in 2007 and was the first chairman of the alliance. Chance Bridge is a member of the SGLA, which is comprised of top regional law firms across all key economic regions of China. The alliance now boasts more than 4500 lawyers in 27 cities, and is recognized as the premier law firm alliance in China.
Robert Lewis provided the following comments:"I am very excited to join Chance Bridge Partners and re-connect with all of my friends and colleagues in the SGLA. This move will allow our team to continue to service old and new clients utilizing the full-service capabilities of the firm and the broader alliance. More importantly, the collaboration between Chance Bridge and docQbot presents a win-win scenario for both sides as well as for clients as this combination will allow Chance Bridge to provide the highest quality services in the most efficient manner possible."
Ning Zhu, managing partner of Chance Bridge, commented: "We are very pleased to welcome Robert to Chance Bridge. He has made tremendous contributions to the development of the legal profession in China over the years, and he has been a mentor to me and to many other senior lawyers in other Chinese law firms, so it is a great honor and privilege to be able to work more closely with him going forward. At Chance Bridge, we pride ourselves on quality and innovation. The cooperation with Robert and with docQbot will help us to speed up our development so we can provide even better service to our foreign and domestic clients."
About Robert Lewis
Robert Lewis is Senior International Consultant for Chance Bridge Partners in Beijing. Mr. Lewis is also co-founder and Chief Expert of docQbot, the first bilingual AI contract service platform in China. He is also co-founder of the China Going Global Think-tank (CGGT), an outbound investment information platform.
From March 2011 to January 2021, Mr. Lewis was Senior International Counsel of Zhong Lun Law Firm. Prior to joining Zhong Lun in Beijing he served as managing partner of the Beijing office of Lovells (now Hogan Lovells) for nine years and, prior to his stint with Lovells, he was Asia General Counsel for Nortel Networks.
When he moved to China in 1993, he initially joined the China Practice Group of Baker & McKenzie in Hong Kong and Shanghai. Before relocating to China, he practiced for six years in the Los Angeles office of Sidley & Austin. Mr. Lewis was one of the first senior foreign lawyers to make the move from a leading international law firm to a top Chinese law firm.
He has practiced law for 35 years, with nearly 30 years in China. His practice has focused on cross-border corporate and commercial transactions, with a particular emphasis on M&A, infrastructure projects, project financing, energy, mining, telecoms/IT transactions and strategic partnering arrangements generally. Notable transactions include acting for the lead Beijing municipal government investor as lead international legal counsel on the Bird's Nest and Water Cube venue projects for the 2008 Beijing Olympics.
He also has advised Chinese enterprises on outbound investments in the US, Latin America, Western and Eastern Europe, India, Russia, Canada, Australia and Africa for the last 15 years. He is the author of the book, The Rules of the Game of Global M&A: Why So Many Chinese Outbound Deals Fail, for which Qi Bin, Deputy GM of China Investment Corporation, wrote a foreword.
Over the course of his career in China, he has worked on hundreds in inbound foreign investment projects, including both M&A and greenfield investments. His book on China's new Foreign Investment Law was recently published by Law Press China. Former MOFCOM Vice Minister Wei Jianguo wrote the foreword for this book. This book includes a suite of new foreign investment templates that conform to the Company Law. These bilingual templates, together with related detailed annotations, were prepared by Mr. Lewis in consultation with an expert committee comprised of senior lawyers from leading international and domestic law firms as well in senior in-house counsel from major MNCs and SOEs.
In 2014, Mr. Lewis helped co-found the China Going Global Think-tank (CGGT). The CGGT is an information platform for Chinese outbound investors. The CGGT public WeChat account posts ODI-related articles each business day and has nearly 50,000 followers. The CGGT also provides consulting services on ODI matters to major Chinese companies. Mr. Lewis has also written a series of articles on legal compliance problems encountered abroad by leading Chinese technology players such as H, ZTE, BD and Tencent (WeChat).
Commencing at the end of 2017, Mr. Lewis co-founded docQbot, which produces and provides automated bilingual templates for ODI, FDI and domestic transactions.
Mr. Lewis has frequently been invited by the State-owned Assets Supervision and Administration Commission of the State Council (SASAC), National Development and Reform Commission (NDRC), All China Lawyers Association (ACLA), and other leading government organizations in China to make presentations on practical legal skills, the structure and management of corporate law departments as well as management of international legal risks.
While at Lovells, he conducted the first training and consulting projects for major Chinese companies on the structure, management and operation of corporate law departments, including China Mobile, Sinopec and other leading SOEs. He also led a consulting project for Ping An Group to design a compliance management system for their insurance business. He has cooperated with, and has close ties to, the Association of Corporate Counsel in D.C., leading in-house organizations in China and the IACCM in London (now known as World Commerce and Contracting). Mr. Lewis has also published a book on legal risk management for Chinese companies.
As noted above, Mr. Lewis was also the founder of the Sino-Global Legal Alliance (SGLA), comprised of top regional law firms across China, and served as the initial chairman. The SGLA was the first domestic law firm alliance to be recognized by Chambers and now has more than 4,500 lawyers across more than 20 provinces.
In addition to the books and articles mentioned above, he has written a series of articles on Chinese law and practice for the IFLR, was a regular contributor to The Lawyer, and has written for many other leading publications. He also has regularly been interviewed by leading Chinese television and print media. In addition, he is a guest lecturer for EMBA programs for HKU and HKUST. He has lectured at Peking University, Qinghua University, Renmin University, Wuhan University, Fudan University law schools.
Mr. Lewis has consistently been rated as a leading corporate/M&A lawyer in China by leading directories. He is fluent in spoken Mandarin and written Chinese.
About Chance Bridge Partners
In a market where many law firms seek to achieve scale for its own sake, Chance Bridge Partners seeks to pioneer a new path by focusing first on quality and innovation. Our aspiration is to be uniformly recognized as China's leading boutique full-service business law firm.
Our team of nearly 100 legal professionals provides the full range of corporate, commercial and financial legal services. Our core practice areas include capital markets, cross-border investment, corporate and commercial, regulatory compliance, intellectual property rights, anti-monopoly, construction and real estate, criminal law, dispute resolution and other related matters.
Partners and senior consultants in the firm all have distinguished academic credentials from leading Chinese law schools and also in many cases from top law schools in Europe and the United States. Consequently, we are well equipped to assist our clients with both domestic and cross-border matters. We work hard to promote our client's interests through cross-team cooperation and innovation.
The quality of our services on behalf of our clients has been recognized by leading legal publications, and is reflected in the number of sophisticated companies which we are pleased to include among our long-standing clients.
About the docQbot strategic cooperation model
The strategic cooperation agreement with Chance Bridge Partners builds upon other agreements entered into by docQbot with other top law firms in China. Last month, docQbot entered into a strategic cooperation agreement with Baohua Law Firm, a leading boutique labor law firm in Shanghai, for the joint development of a suite of automated HR templates, which was launched on January 20, 2021.
docQbot is now preparing to launch an expanded suite of automated bilingual corporate governance templates. This effort is being led by Fengwen JIANG, former head of legal for ABB for Asia, Middle East and Africa. Ms. Jiang joined docQbot as SVP and Senior Expert in June of 2020.
Other content in development on the docQbot platform includes an expanded suite of IP/IT templates being prepared in cooperation with the IP team of a leading Red Circle law firm, which is expected to come online in late Q1 or early Q2 of this year.
docQbot is also in advanced discussions with other leading expert teams to develop additional content to be automated and made available on the docQbot platform. Content packages currently in the pipeline include construction, real estate, energy and education.
"This is consistent with our overall approach at docQbot," said Mr. Lewis, who remains Chief Expert at the legal tech platform. "In order to ensure the quality of the templates, we create all of our own content for areas where we have appropriate expertise, and for other areas we seek out other top legal experts to partner with us. We then take this market-leading knowhow and optimize and automate it so law firm lawyers, in-house legal counsel and even non-lawyers can create high-quality, highly customizable draft contracts in Chinese, English or bilingual form in just minutes by answering a series of straight-forward questions on our online platform."
In addition to these online automated templates, docQbot also offers a unique systematized solution for conversion of corporate documents for foreign investment enterprises (FIEs) to conform to the requirements of the Company Law as provided under the Foreign Investment Law which took effect on January 1, 2020. All 500,000-plus FIEs will need to complete this conversion before the end of 2024. The docQbot FIE conversion toolkits streamline this process to permit users to achieve a comprehensive solution in only a fraction of the time otherwise required.
docQbot is also developing a new customizable contract review system for Chinese-language contracts for use by in-house lawyers as well as law firm lawyers who provide day-to-day legal services for clients on a standing engagement basis, known in Chinese as a changfa (常法) service model. This is one area of potential collaboration between Chance Bridge and docQbot under the strategic cooperation agreement announced today.
About the SGLA
Chance Bridge is a leading member of the Sino-Global Legal Alliance (SGLA), the most influential law firm alliance in China. The SGLA is made up of leading Chinese law firms located in major economic centers of China together with founding member firm Hogan Lovells, one of the world's top 10 law firms.
The Chinese member law firms of SGLA are selected from among the leading local firms in their respective regions, which enables clients draw upon their unparalleled local knowledge and connections. The SGLA was the first China law firm alliance to be ranked by Chambers and Associates.