Recently our managing partner Ms. Zhu and executive partner Mr. Zheng were invited to attend an event in London with the Sino-Global Legal Alliance ("SGLA") international exchange mission in the UK. On September 26th, the mission visited the world-leading law and accounting firms' alliance, MSI Global Alliance and a leading independent law firm Burges Salmon LLP.

Chance Bridge Partners is member law firm of SGLA. Ms. Ning Zhu serves as a member of the Executive Committee and general secretary of the SGLA. Mr. Zheng serves on the Management Committee of the alliance. Chairman of SGLA, Mr. Deyun Han acted as the leader of the delegation.

Established in September 2007, SGLA is China's first cross-border law firm alliance. The members consist of leading law firms located in key economic centers in China and foreign law firms, including top law firm, Hogen Lovells. SGLA members now enjoy a places in areas including Beijing, Changchun, Changsha, Chongqing, Dalian, Guangzhou, Jinan, Hangzhou, Kunming, Lanzhou, Nanchang, Nanjing, Shenyang, Shenzhen, Tianjin, Taiyuan, Wuhan, Xiamen, Xi'an, Guiyang and Hong Kong. Approximately 3000 professional lawyers with international and domestic certification work in these regions, making SGLA the only platform in China that can provide comprehensive international and domestic legal services. In 2017, SGLA was recognised by the Chambers as the leading cross-border law firm alliance in China. It is the only Chinese law firm alliance to be recognised by international ranking organisations. To celebrate the 10-year anniversary in 2017, the alliance will hold a series of commemorative activities.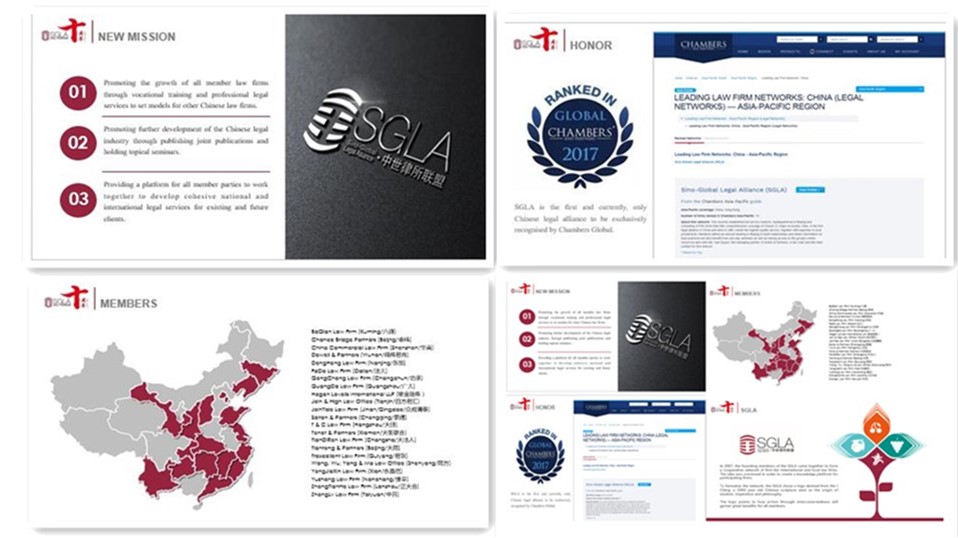 The MSI Global Alliance has 235 member organisations in over 100 countries and regions all over the world with its business area covering Europe, Asia, North America, South America and Oceania. Approximately 14,000 specialists, including lawyers and accountants work for the organisation, which endows MSI Global with a powerful global network and professional service capability. With high ranking membership and revenue among global legal alliances, it is recognised by the Chambers as a first-class global law firm alliance.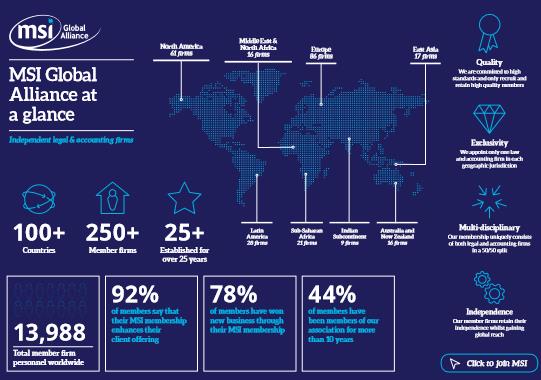 The mission had a pleasant and in-depth meeting which included discussion on general matters, member structure, operations, development targets and potential cooperation with Chief Executive Officer Timothy Wilson and director of member development Mr. Mattew Gimlette of MSI Global Alliance.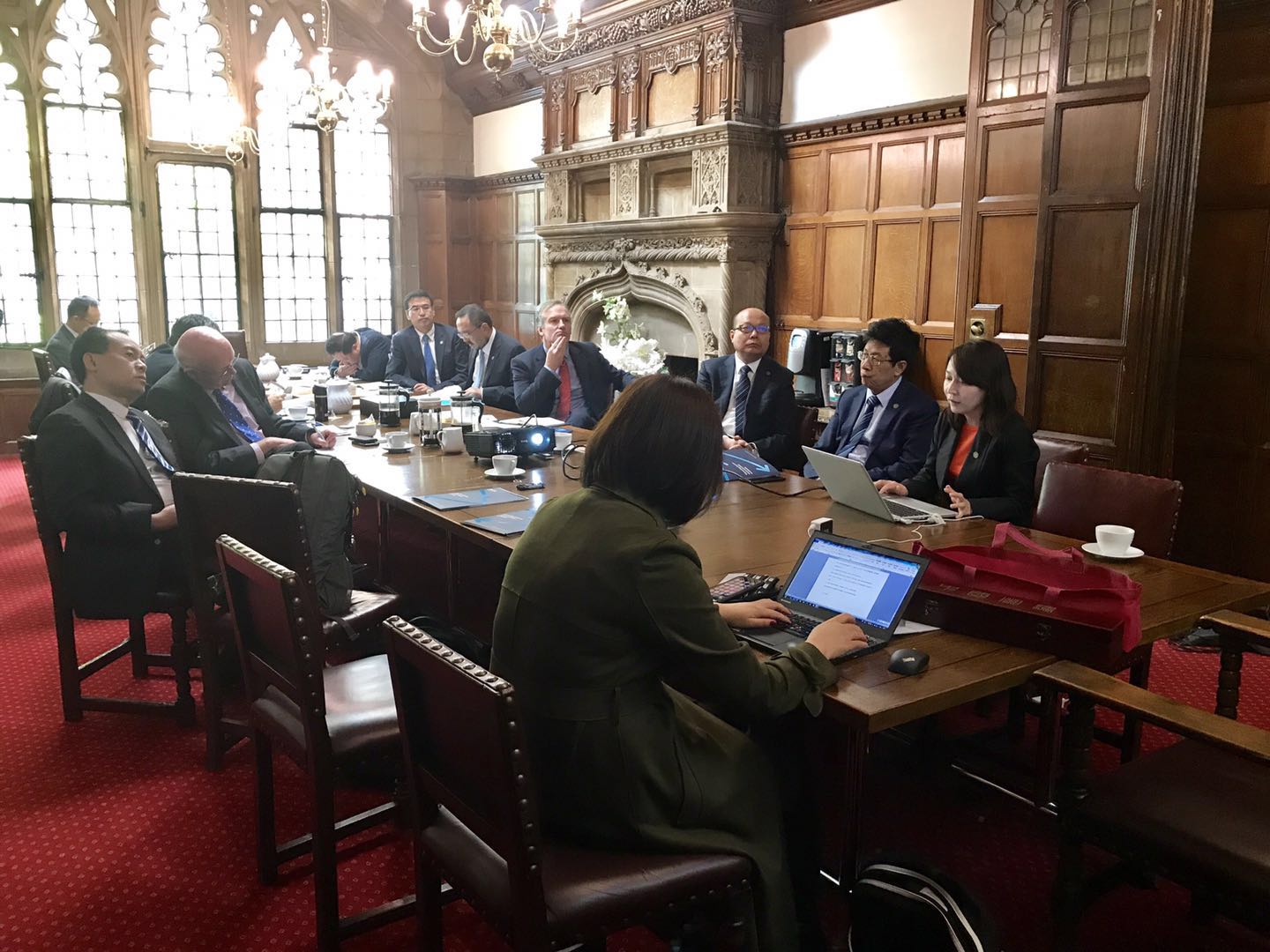 On the afternoon of September 26th, the mission visited BurgesSalmonLLP. Established in 1890, BurgesSalmonLLP is a leading independent law firm which provides comprehensive legal services. It has offices in Bristol and London with 425 lawyers and 87 partners. Over 70% of the partners are recognised by Chambers as leading lawyers in the UK. Its business of construction, real estate and public purchases rank high in the UK. BurgesSalmonLLP enjoys a close cooperative relationship with many leading law firm worldwide. In China, BurgesSalmonLLP chose Chance Bridge as its strategic partner and maintains a long term in-depth relationship with Chance Bridge.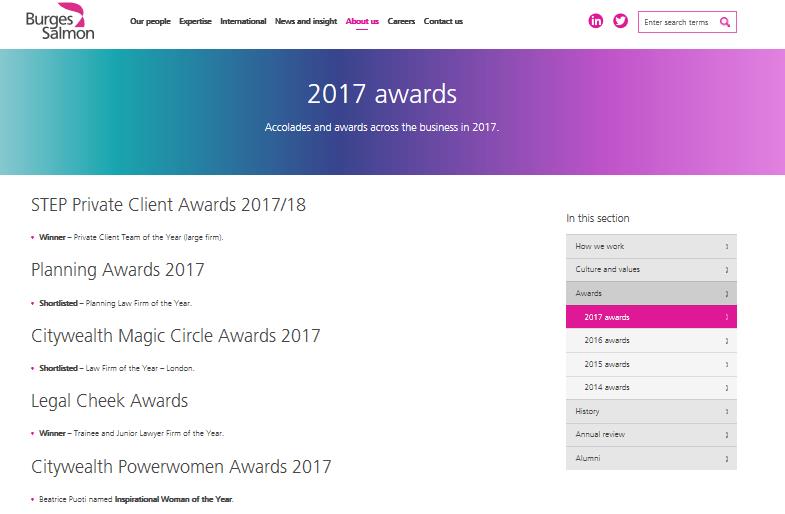 Partner Philip Beer of Burges Salmon LLP's London office welcomed the mission. He presented the mission matters of duty, performance requirement, promotion, career development and cultivation plans of young lawyers, risk management and control of law firm and international cooperative networks. They also had a lively discussion on team framework of law firms, allocaton system and tolling method.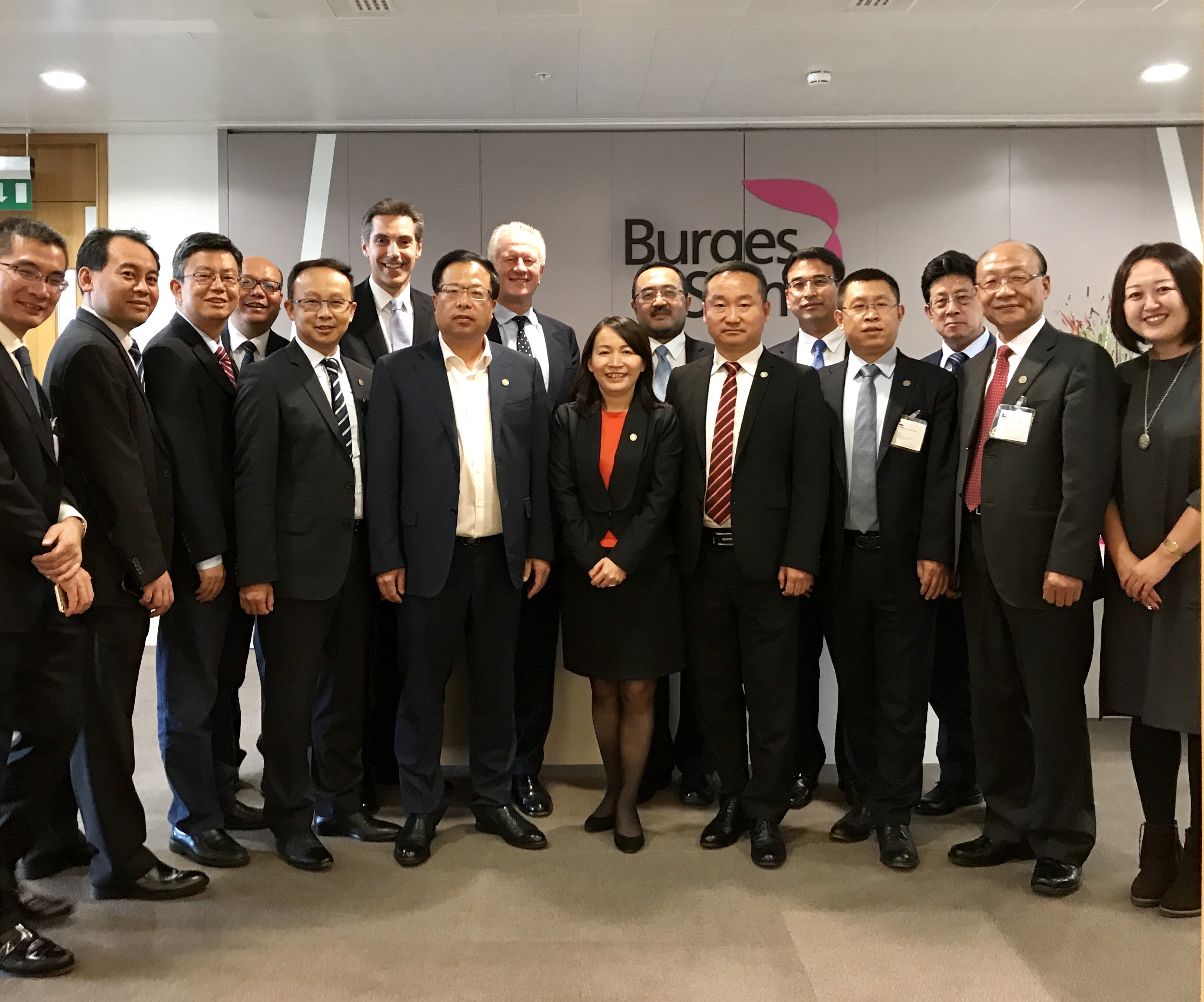 It is known that SGLA's international exchange mission will also visit organizations including Slaughter and May, Chambers and Partner, LEXWORK International and Hogan Lovells.