From November 24th to 26th, the first CAJAC International Arbitration Conference was held in Cape Town, South Africa. The topic of the conference was "From Outlook to Action". In-depth discussion was advanced on the new forward thinking cross-continental dispute resolution institution, CAJAC. The attendees reached many consensus and produced a lot of results. Chance Bridge Partners' Manager Partner, Ms. Ning Zhu, Executive Partner Mr. Xiaoming Zheng, Partner Ms. Yi Liang attended the conference together with the SGLA delegation. Ms. Zhu was invited to give a speech entitled, "CAJAC:Thoughts and Expectations."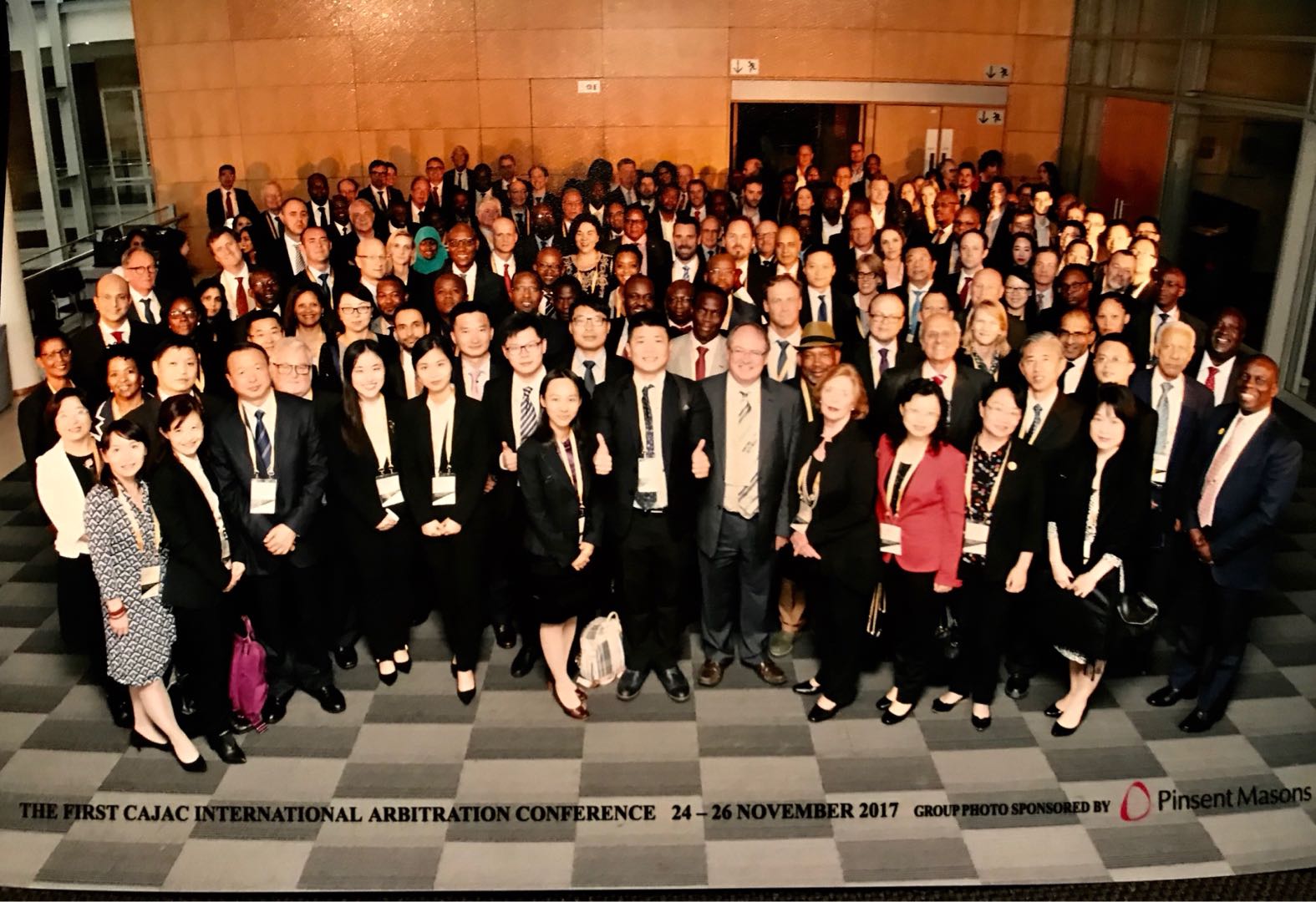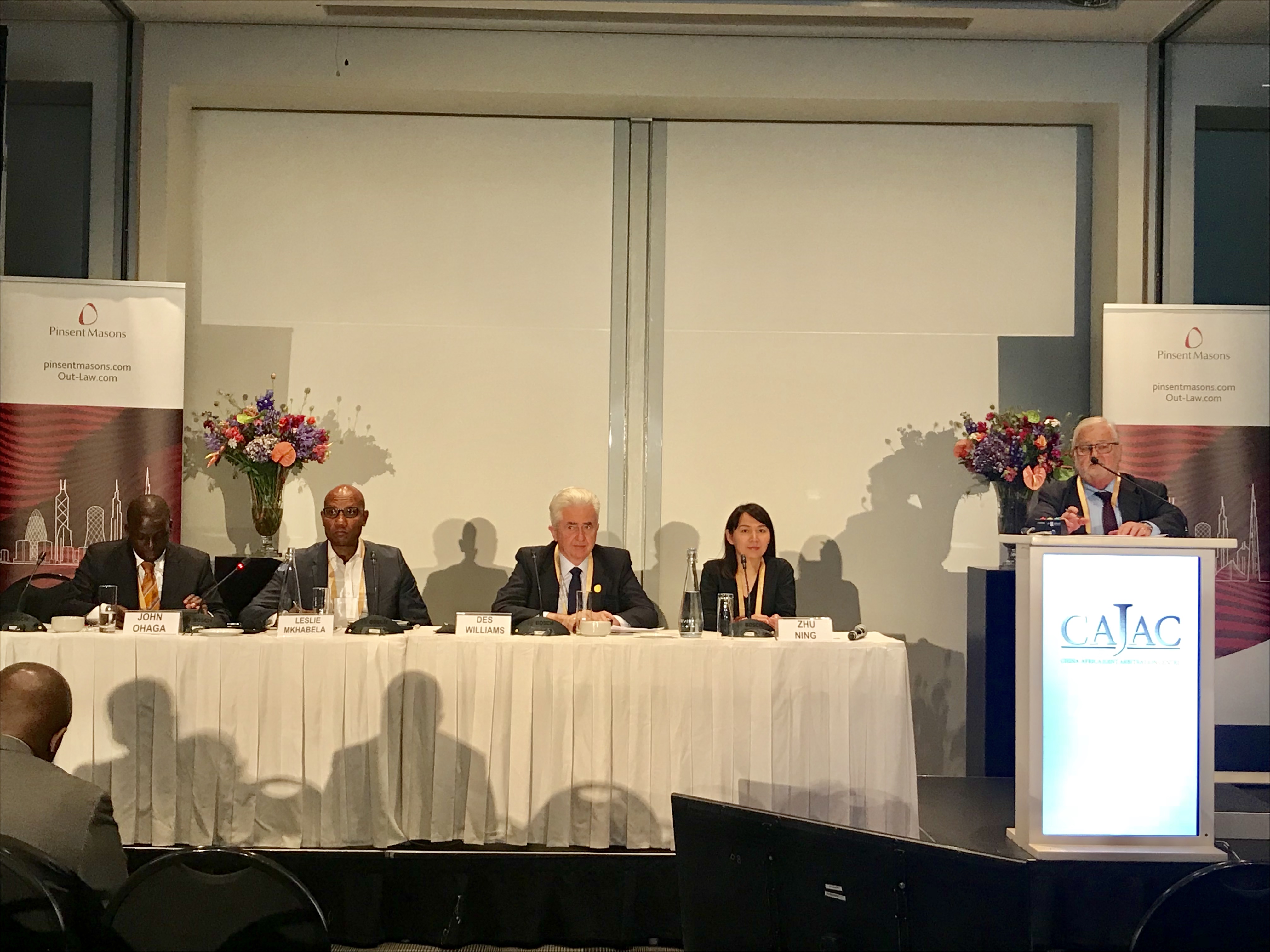 In order to further China-Africa cooperation, help with One Belt, One Road Construction, promote deeper development of CAJAC in Africa, accelerate the construction of the China-Africa Joint Legal Research Center, China-Africa Joint Legal Training Center and the China-Africa dimensional legal cooperative system, the China Law Society and CAJAC worked together to organize the conference.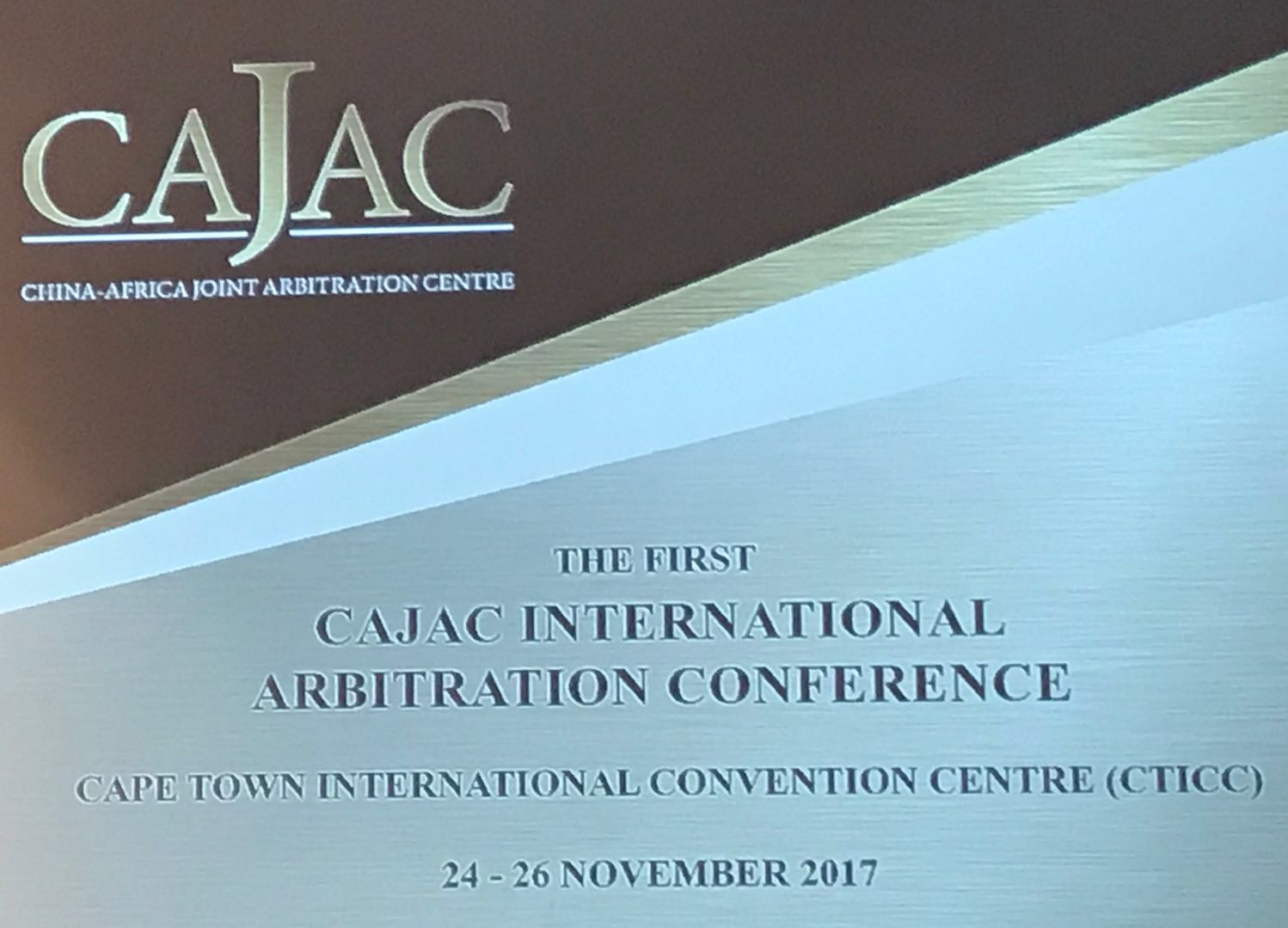 Approximately 200 members from Chinese and African arbitration organisations, law firms, business organisations and colleges and universities attended the conference. Members of SGLA delegation included Ms. Zhu, Mr. Xiaoming Zheng, Partner Ms. Yi Liang from Chance Bridge Partners, Manager Partner Mr. Rongchun Zhao, Senior Partner Xiangyun Yang, Lawyer Ms. Qingxin Zhou, Ms. Yanfen Guo from Gansu Zheng Tian He Law Firm and Chairman Mr. Bo Zhou, Senior Partner Ronghua Shen from Shanghai Yintai Law Firm.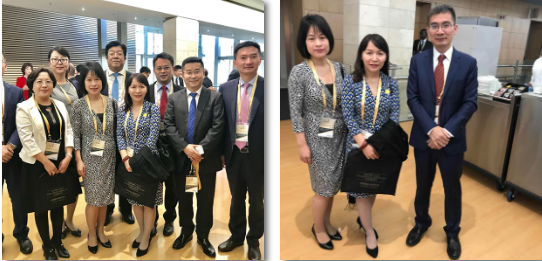 The opening ceremony of the conference was held on the afternoon of November 24th. Executive vice mayor of Cape Town, Mr. Ian Nelson, Chairman of CAJAC Johannesburg Center, Chairman of the South Africa Arbitration Foundation Mr. Michael Kuper, President of Southwest University of Political Science and Law, Professor Zitang Fu, Deputy General Manager of Angola Dr. Henrique, Consul general of China in Cape Town Mr. Yong Kang, Manager of Egypt and Cairo's International Commerce Arbitration Center Dr. Ismail Selim all gave welcoming speeches at the conference.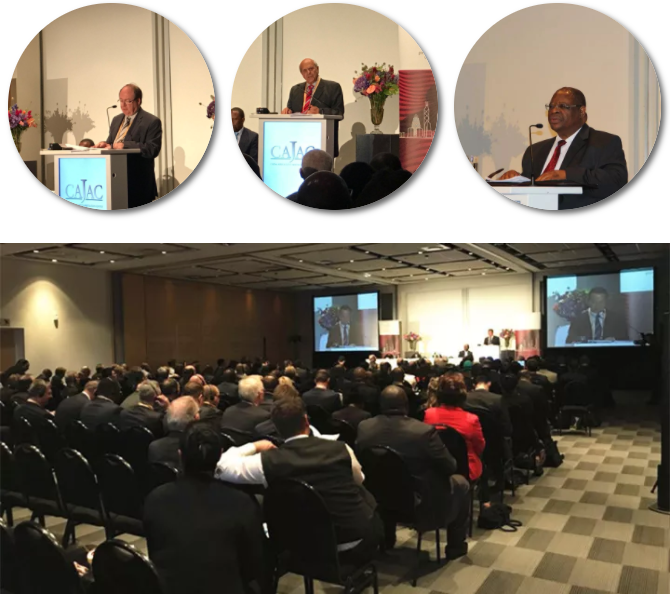 On the morning of November 25th, representatives from the five centers of CAJAC, namely Beijing, Johannesburg, Shanghai, Nairobi and Shenzhen introduced the basic information of the institution and their function and mission in the development of CAJAC respectively. Business representatives from China and Africa shared with the guests their needs in relation to dispute resolution in bilateral trade and investment relationships and their expectations for CAJAC. That afternoon, law firms from China and Africa talked about their needs and expectation for CAJAC. Simulated arbitration competition was also held during the conference. Delegation form University of Pretoria, Southwest University of Political Science and Law, University of Cape Town and the University of Strathmore took part in the competition.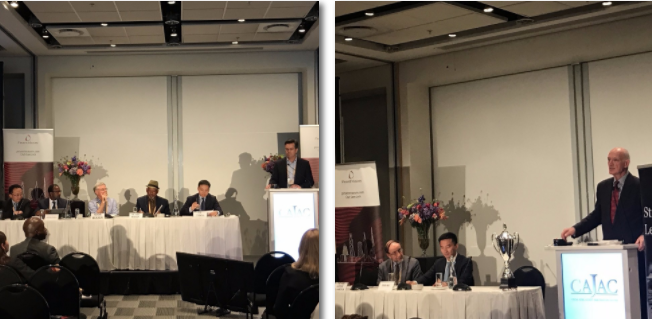 On November 26th, law experts from China and Africa explained how legal educational institutions provide support including training, students exchange, academic research and China-Africa legal information sharing for CAJAC. Managers from each center of CAJAC introduced how CAJAC eliminates the differences in arbitrary procedures of China and countries in Africa by applying unified arbitrary procedures. Representatives from the areas of infrastructure construction and architectural engineering presented how to resolve relevant disputes through mechanism like arbitration. In the end, CAJAC Action Plan was approved to appeal for joint effort of related parties so as to promote further development of CAJAC.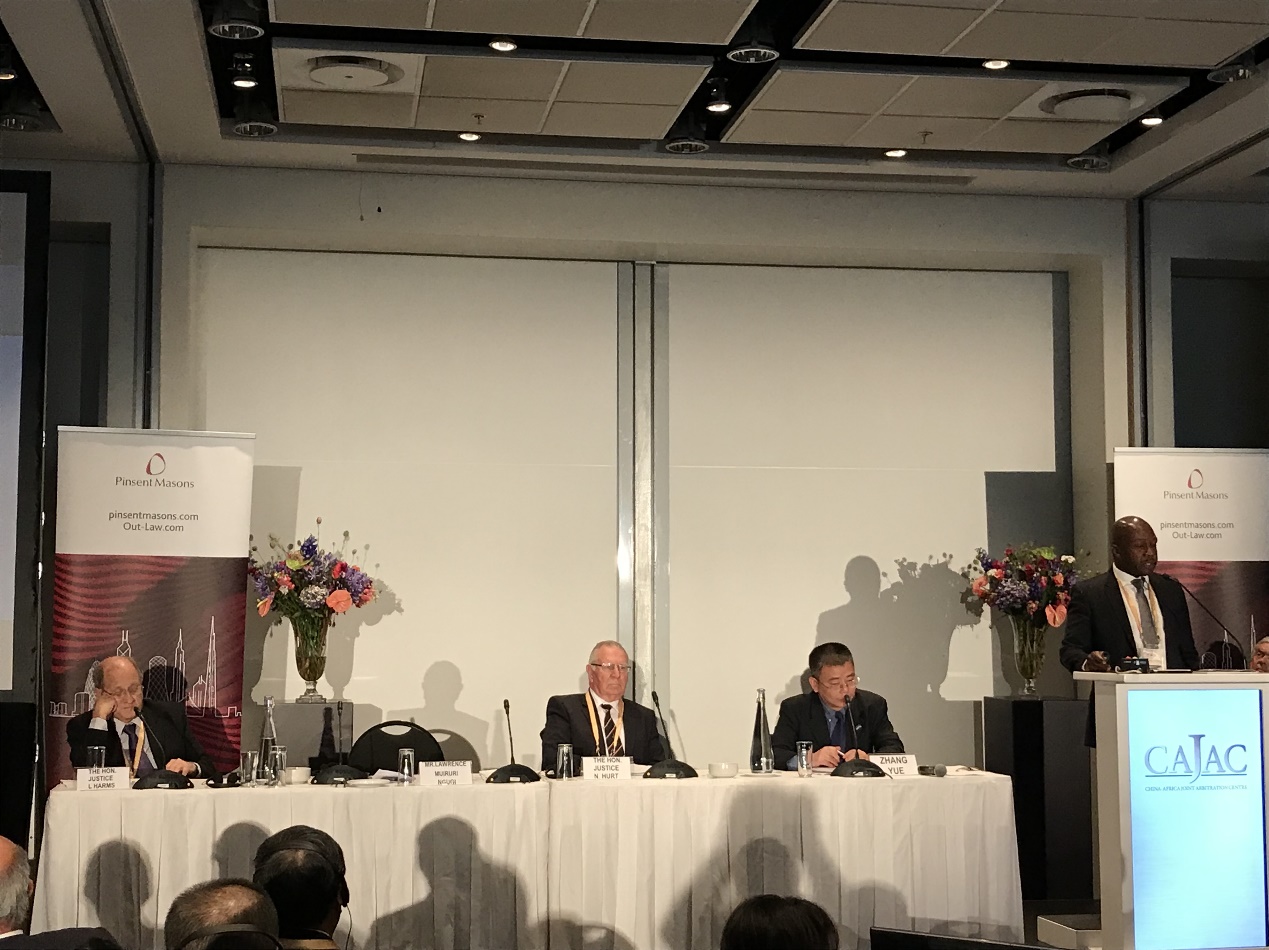 In the Legal Perspectives session on the afternoon of the 25th, secretary of SGLA and managing Partner of Chance Bridge Partners Ms. Ning Zhu performed a speech entitled "CAJAC:Thoughts and Expectations." She presented the latest developing trends of international business arbitration, including arbitration procedure innovation which aims at increasing the transparency of arbitration procedures and efficiency and ever-increasing arbitral institutions. She analysed the significance and value of CAJAC in the background of ever-improving China-Africa economic and trade relations. Ms. Zhu put forward several wishes for CAJAC including: advocacy for arbitration enforceability, increasing Cost Efficiency and promoting the highest levels of expertise. She expressed that, as Chinese lawyers, we are more than willing to actively participate in CAJAC-related activities to promote the development of CAJAC, support our clients to resolute their disputes through CAJAC and play an active role in the establishment and operation of China-Africa cooperative forum-legal forum legal service specialised committee.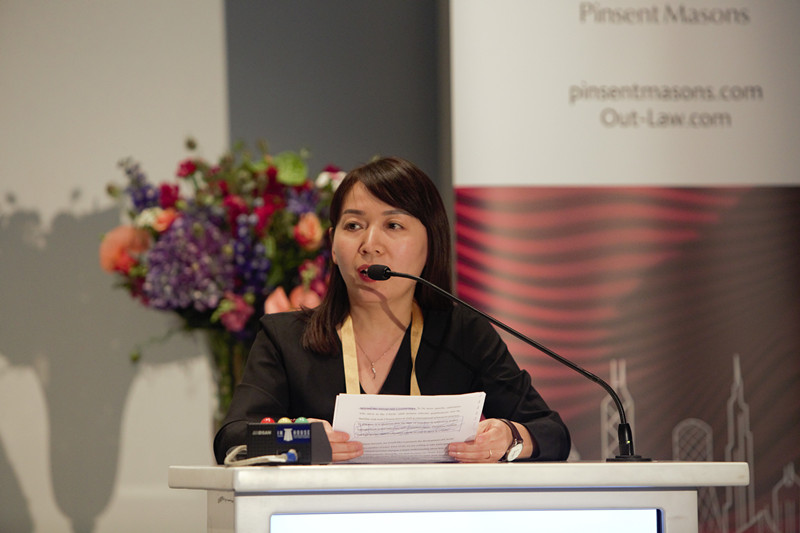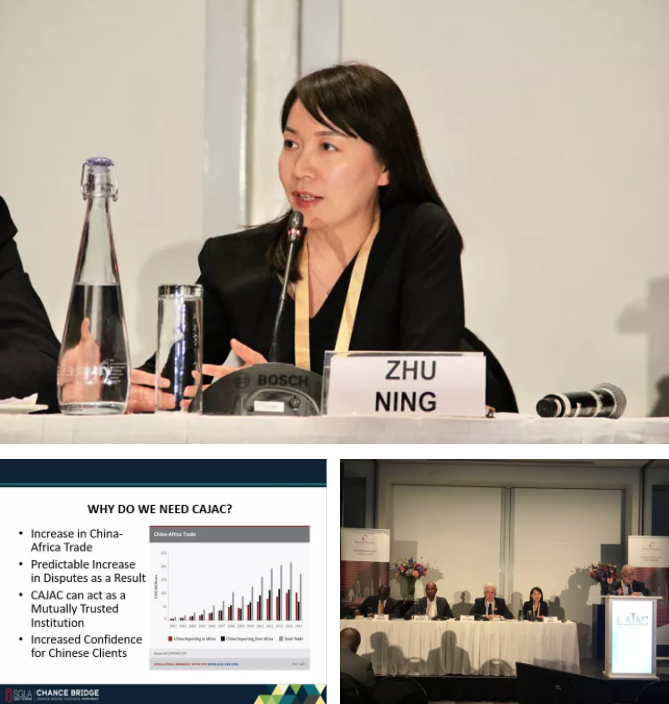 The delegation led extensive communication with the guests at the conference.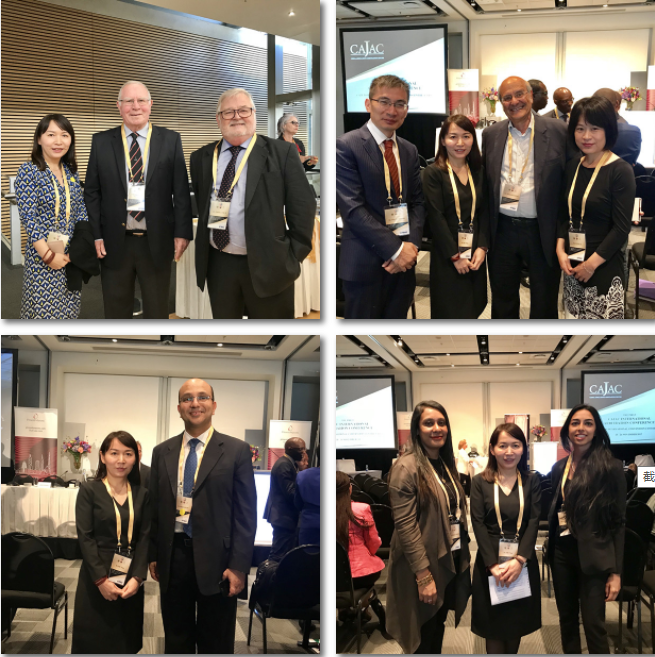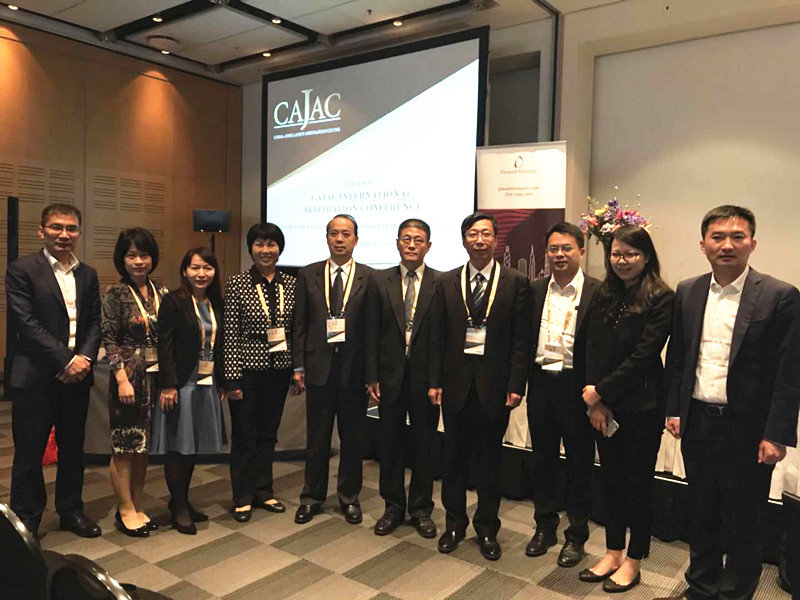 The establishment of CAJAC is an important move made by China and Africa to implement the Johannesburg Summit of the Forum on China-Africa Cooperation and China-Africa Cooperation——Johannesburg Plan of Implementation(2016-2018) and further carry out the Beijing Consensus on Building A China-Africa Joint Dispute Resolution Mechanism and Johannesburg Consensus. its aim is to provide proper solution mechanism for disputes that may arise from China-Africa business investment deals, provide legal security for business infrastructure construction and investment and build the bridge between legal and business circles of China and Africa. Under the coodination of China Law Society, CAJAC centers in Johannesburg and Shanghai began operating in November 2015. in 2017, centers in Beijing and Nairobi were also launched.