The annual summary and Commendation conference of Chance Bridge Partners was held on the 31st of January, in Novotel Hotel, Beijing.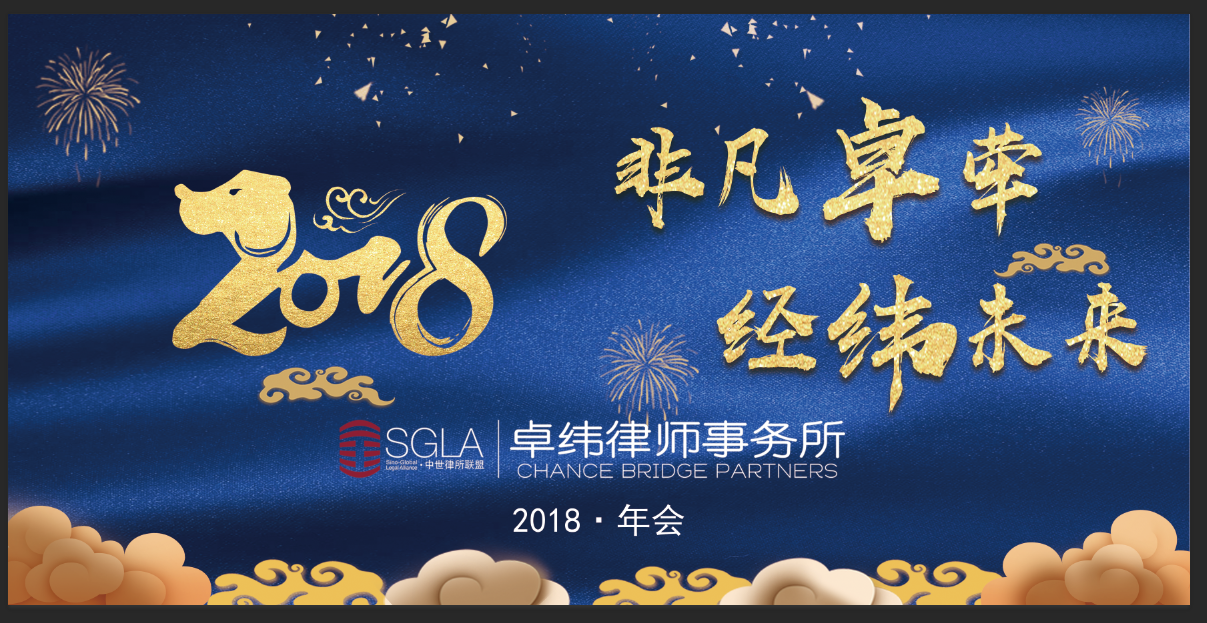 The managers of each team and department shared their achievements in 2017 and plans for 2018. Annual Knowledge Contribution Award and Annual Excellence Award of 2017 were presented during the conference. The Executive Partner Mr. Xiaomin Zheng hosted this conference, and the Managing Partner Ms. Ning Zhu addressed her annual speech.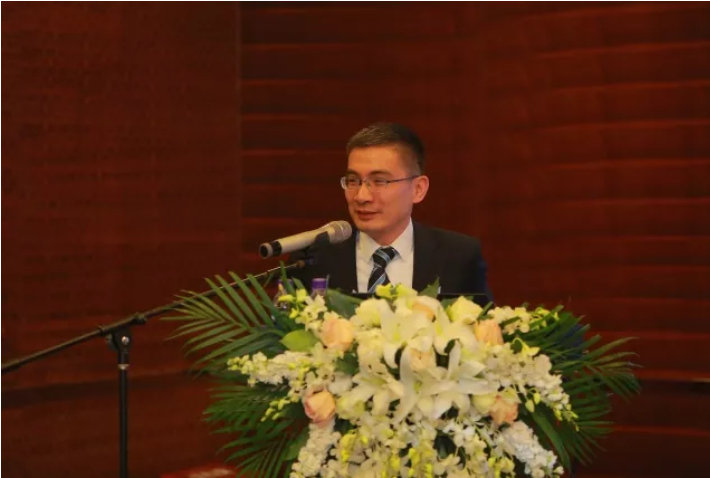 The first session of the conference was the work summary, which was presented by the managers of each department. Mr. Guangzhe Xu, Ms. Sarah Luo and Ms. Wenhui Luo from the Capital Market Department introduced the department's progress in IPO, third board listing, merger and acquisition, asset securitization and private fund in 2017 and analyzed the problems they encountered in work and their solutions accordingly. In 2018, the capital market department will focus on enhancing the professional capability of the team, expanding practice areas and improving work efficiency and quality, and hence, to achieve the goal of both firm and client-oriented common growth.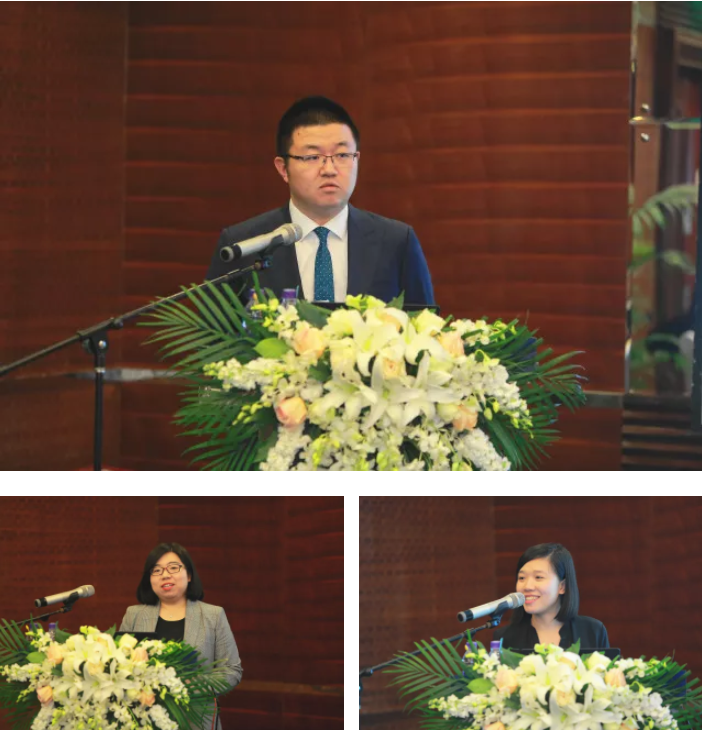 Ms. Sarah Luo, on behalf of Cross-border investment and financing Department, introduced the department's progress in cross-border acquisition, legal consulting services regarding overseas listed companies, inbound investment and foreign-related disputes resolution. Ms. Luo also introduced the status quo of Chance Bridge's international exchange activities. In 2017, Chance Bridge's delegation successively participated in high-level international exchange activities in Hong Kong, Taiwan, Australia, Vietnam, UK, Japan, South Africa and other countries and regions, including attending the LAWASIA 30th annual meeting& board meeting and IBA 2017 annual meeting, CAJAC and other international events.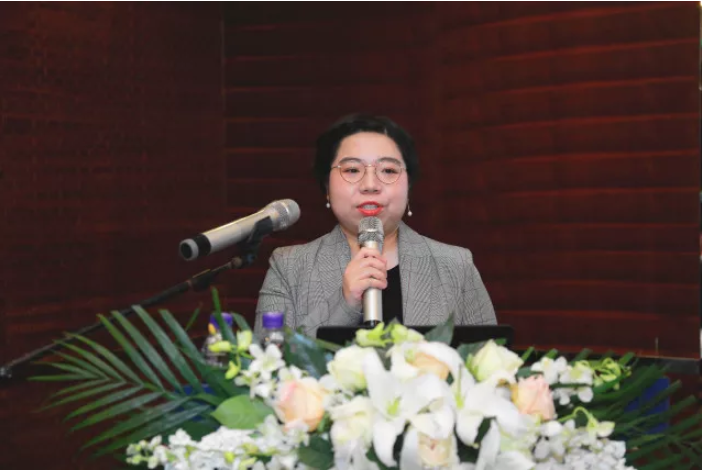 Mr. John Ye from Dispute Resolution Department summarized the development and difficulties the department encountered in 2017. In 2018, the Dispute Resolution Department will focus on the development of professionalism and intensified cooperation and communication between departments, and therefore promote the group cohesiveness as well as making breakthrough in Commercial arbitration, securities, finance and other key business areas. Partner Ms. Jie Tian reviewed the firms growth and summarized the cases since she joined into Chance Bridge Partners. In 2018, the department will go further in criminal business and intellectual property in the economic field and actively expand the business area to medication, education, anti-money laundering, smuggling, etc. Mr. Bo Zhou then shared his working experience with key words "Travel, growth, maturity and gratitude".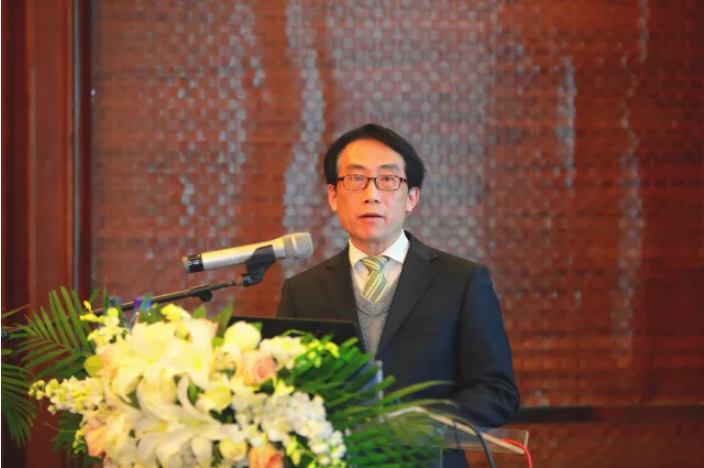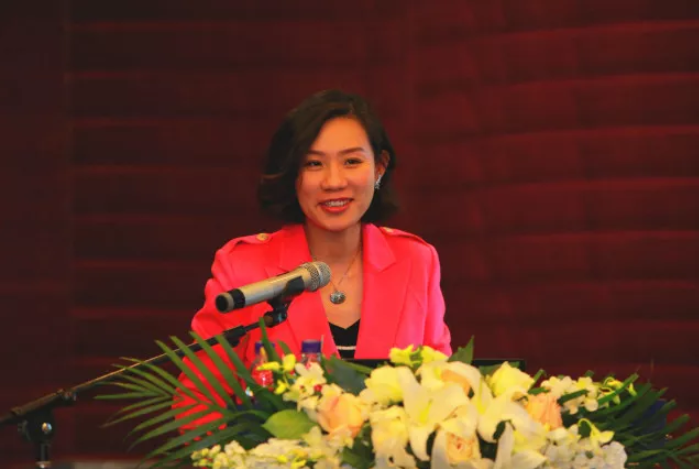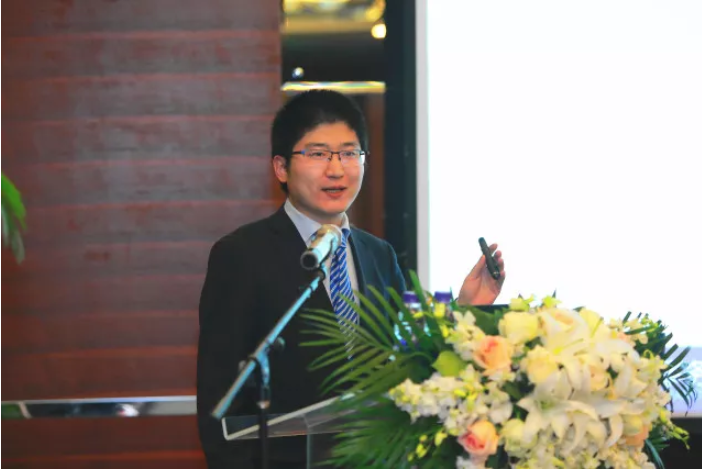 Ms. Xueyan Li from corporation and compliance department and Ms. Ya Zhuo from Construction and Real Estate Department also addressed speeches on behalf of their departments. Ms. Li shared the work principle of her team: guarantee work efficiency by prompt respond , assure work equality by carrying out tasks perfectly, and improve client experience by providing individualized services. Ms. Zhuo also summarized the department's plan in the practice area of Business maintenance, business expands, litigation promotion, on-site learning and team building.


Manager of administrative and human resources Department, Ms. Xuemei Ge, Manager of Marketing Department Ms. July Wang and Manager of Financial Department Ms. Yuchun Chen also introduced and commented their work in 2017 respectively.


After the presentation done by each department, Chance Bridge Partners presented Annual Knowledge Contribution Award and Annual Excellence Award of 2017.

Knowledge management is an important indicator of measuring the professionalism and capability of a law firm, Chance Bridge Partners always pays great attention on knowledge management and present knowledge contribution award every year. The Knowledge Management Encouragement Award and the Most Popular Award, the Knowledge Contribution Award (Template Document), the Knowledge Contribution Award (Business Document) and the Knowledge Management Special Contribution Award.
Finally, Ms. Ning Zhu, the managing partner, made an annual speech.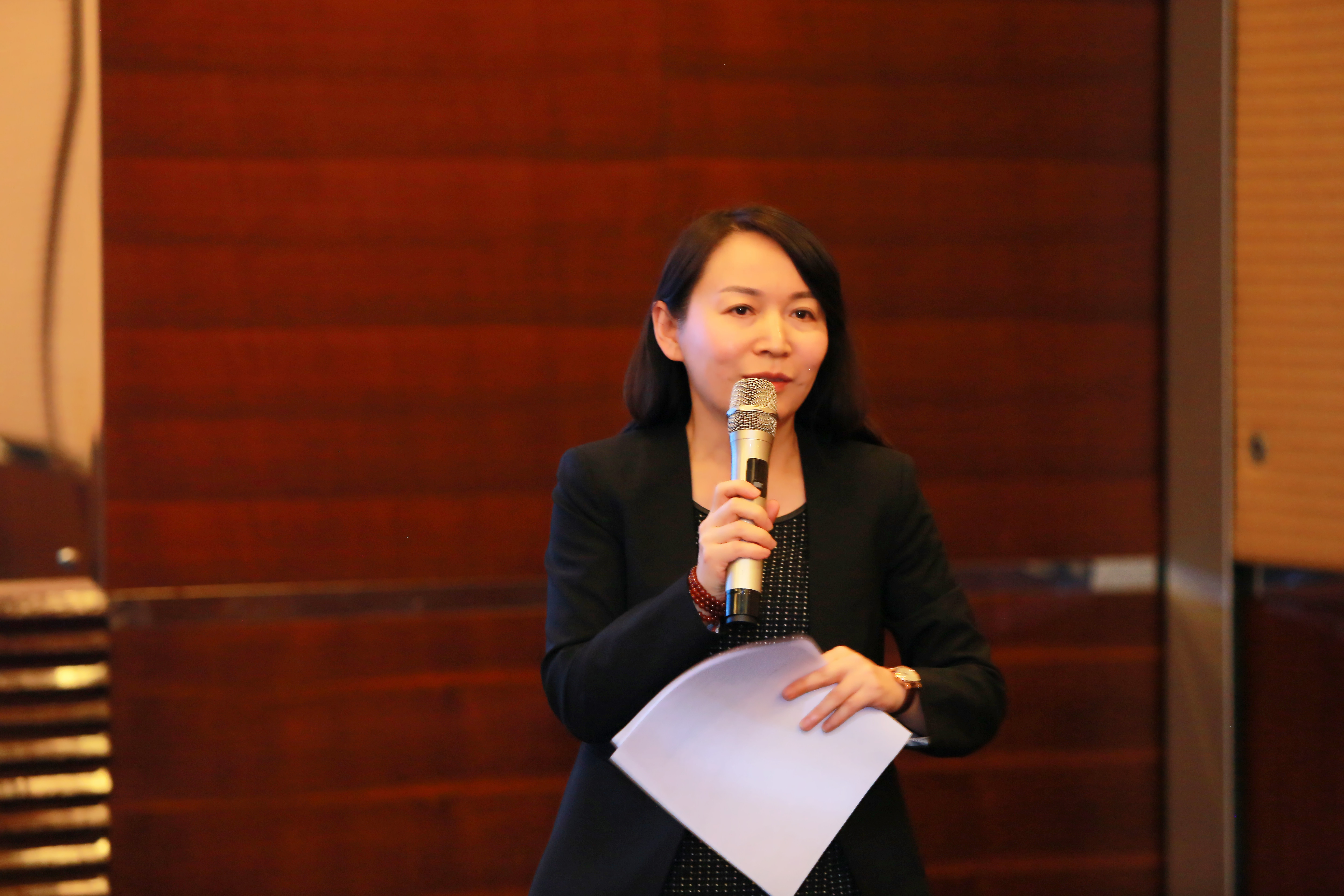 Ms. Ning Zhu concluded the progress of the development of Chance Bridge Partners. She also introduced the process of team expansion, brand promotion, knowledge management, awards declaration etc. in 2017 with the main spirit of "Retrospect and Prospect,". She also objectively analyzed existing problems and shortcomings in team stability , Job burnish, management structure etc.

In the work plan of 2018, Ms. Ning Zhu expressed that Chance Bridge is currently experiencing the rapid development stage. Chance Bridge will continue grow along the road of professionalism, integration and internationalization, continuously strengthen the being competitiveness in the market . Regarding the business development, the capital market department will further increase the investment in management and acquisition. Based on the international development trend of Chinese enterprises and the background of The Belt and Road, Chance Bridge will launch a series of measures in cross-border investment and financing area. In addition, the dispute resolution department will further integrate resources and focuses on commercial disputes. In terms of internal management, Chance Bridge Partners shall set up a delaminated management mode and continue to introduce professional talents into the law firm.

Ms. Ning Zhu also shared her expectations to all employees in her speech. Ms. Zhu proposed that each employee should clearly understand the current business environment and the industry situation. We should also pay attention to the client growth and investment continuously in new business areas. In addition, each of us should make full use of high technology and business standardization to improve work efficiency and effective. Ms. Zhu put forward requirements and suggestions from three aspects in response to changes in the market: professional image, professional documents and work quality. Ms. Zhu expressed that Chance Bridge is concerned about the self-realization and growth of each team member. Chance Bridge needs each member's efforts and perseverance. She hopes that every employee can work side by side and achieve excellence in the sooner future.

To be the most recognized prestigious law firm is the vision of Chance Bridge. In 2017, There are great progress in business development, team building,branding and daily operation. Chance Bridge won 2018 Corporate Intl Magazine Global Award: Securities Law - Law Firm of the Year in China . Corporate/Commercial: East Coast Beijing (PRC firms)-China of 2018 Asia-Pacific Guide by the Chambers and Partners. Chance Bridge won the "China Business Law Award-Structured Finance & Securitization" from the China Business Law Journal. Ms. Ning Zhu was recognized again as the one of the 100 top A-list lawyers of 2017 by China Business Law Journal. We also achieved SGLA Real Estate, Foreign Legal Services and outbound Litigation Bi-Annual Awards and "2016 Deals of the Year" from China Business Law Journal

After the annual summary & awarding meeting, Chance Bridge held the annual celebrating party. The party started with a red carpet show, that our colleagues were in formal dresses and suits. Then, all members of Chance Bridge Partners enjoyed the fascinating events and performances during the rest of the night.